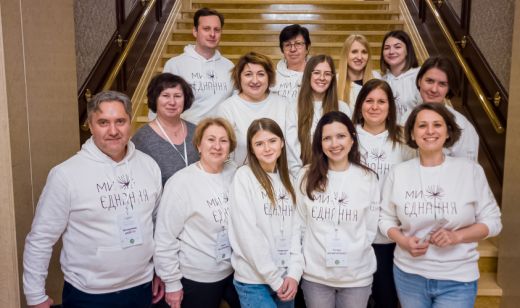 This year has brought us many challenges due to the full-scale war. At the same time, it opened doors for something new. We have experienced many different things, and even more, await us in the future. However, this war teaches us not to postpone anything important for later.
Remembering this year in numbers and events:
In 2022, ISAR Ednannia continued to support CSOs and improve the legal enabling environment for civil society. We organized 6 events, which involved CSOs, international stakeholders, national and local officials, and media (3 of them were held abroad and 3 in Ukraine); we successfully advocated for adopting 2 Laws on Volunteers to improve the taxation of volunteers and participants of CSO events (adopted by the Parliament); provided legal, financial, psychological consultations for CSOs and conducted 2 types of research.
ISAR Ednannia's total budget in 2022 was USD 6 300 000 (USD 4 740 000 was provided to civil society organizations (CSOs) as subgrants; 1 560 000 was spent for activities, such as training, legislative work, events, and other direct support.
ISAR Ednannia supported and funded 501 projects of CSOs, which ensured direct assistance to 7 mln Ukrainians, and provided more than 1 mln people abroad with access to the information thanks to Ednannia communication campaigns. This allowed CSOs to not only quickly respond to challenges, but also increase their capacity and effectiveness in wartime and prove that CSOs can be reliable partners for the government, the Armed Forces, and the citizens of Ukraine.
Because of ISAR Ednannia's flexibility and ability to respond quickly to different situations, it was able to announce the Call for Proposals "Emergency Support of the Capacities of Ukrainian Civil Society to Act in Emergency Situations" on the third day of the war (February 26, 2022), to help the civil society sector quickly respond to emerging challenges; reorient their activity and support those who found themselves in critical situations because of the war.
Within the USAID Ukraine Civil Society Sectoral Support Activity, implemented by ISAR Ednannia in consortium with UCIPR and CEDEM:
Grant competitions were held:
⮚ "Rapid support to Ukrainian civil society to operate in emergencies". 60 CSOs were provided with emergency support in the amount of UAH 32,000,000 or USD 800,000 (about 1,000,000 people were supported).
⮚ "Strengthening the digital safety of civil society of Ukraine" - 9 civil society organizations received support in the amount of UAH 1,515,112 or USD 38,000.
⮚ "Strengthening the capacity of CSOs to take the leading role in the processes of restoration and development of liberated territories" - 4 civil society organizations received support in the amount of UAH 2,075,400 or USD 52,000.
⮚ Capacity Development Grants enhanced the capacity of 190 CSOs in the amount of UAH 4 314 665.
With sub-award assistance:
Civil society organizations renewed their strategies, policies, and procedures for refocusing their activity to be able to respond to the challenges caused by the war; procured necessary technical equipment to be able to continue their work; expanded their teams by hiring new specialists, created networks of hubs for providing humanitarian aid; helped coordinate the work of the humanitarian hubs; evacuated people; provided people with legal and psychological aid; supported centers for children with disabilities; created the digital archive of the war, etc.
Due to sub-awards, CSOs managed to provide the following assistance:
● 860,000 persons and organizations received humanitarian aid
● 9,000 persons received varied consultations/advice (legal aid, support during the job search, social consultations, advice regarding the services available in the community, advice regarding evacuation, and legal aid)
● 4,300 persons received psychological support or participated in rehabilitation events, groups therapy sessions, seminars, etc. 871 persons evacuated
● 500 persons were provided with shelters and used newly established Laundromats, etc.
● 1,000 persons with disabilities received sign language interpreting services
● 381 children were found thanks to the missing children search services -
● 66 Tons of humanitarian aid was raised
● 12 organizations that moved to the supported crisis Hubs
● 500 consultations or services were provided to CSOs, activists, and volunteers (about registration, non-profit status, ongoing work, IT software and cyber security, design, and management of the projects, etc.)
● 1200 volunteers and providers of humanitarian were coordinated
● 66 professionals (employees of social centers, defectologists etc.) were trained and received certificates for improving their skills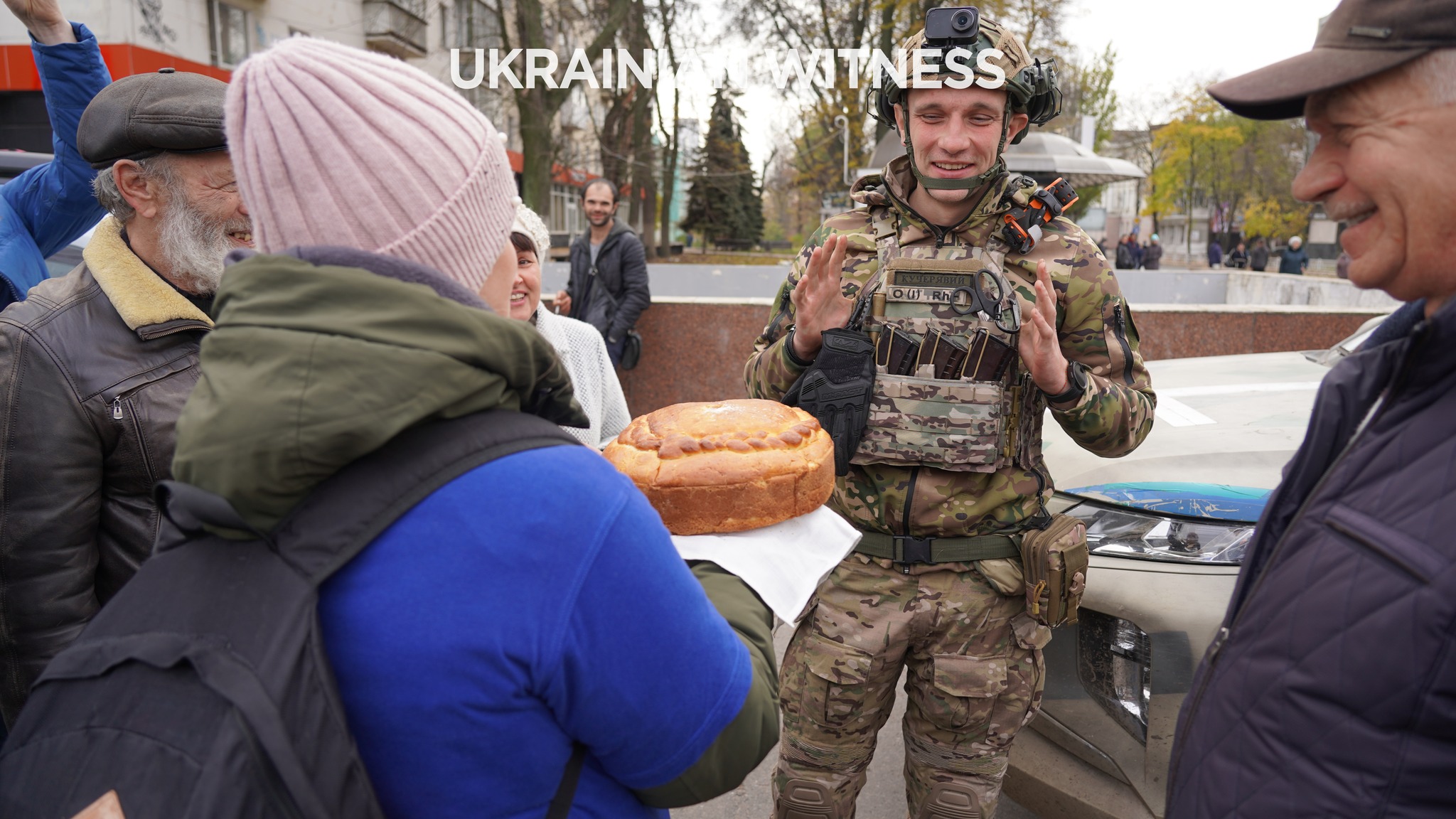 2. Within the project EU Emergency Support 4 Civil Society, implemented by ISAR Ednannia, 1,450,000 Ukrainians received help since the beginning of the full-scale invasion.
During 10 months of the war, 154 organizations from 22 oblasts of Ukraine received emergency support for a total of UAH 83,000,000 or EUR 2,100,000. Only, within the first month of the war, 49 organizations received assistance. This allowed CSOs and charitable foundations not only react promptly to challenges but also to improve their capacity and efficiency during the war.
Types of support provided within the project EU EMERGENCY SUPPORT 4 CIVIL SOCIETY:
⮚ Rapid support to CSOs to act in emergencies - 100 organizations from 22 oblasts of Ukraine received sub-grants for a total of UAH 36,000,000 or EUR 900,000. These costs were used to provide help to 150,000 persons, who felt the negative impact of the war and to adapt the work of organizations to the new conditions and needs.
⮚ Institutional support of CSOs for scaling up their activities. This unique competition conducted in the conditions of a full-scale war has been helping civil society organizations to continue their activity under very difficult circumstances and to scale up their services. 15 organizations have received institutional support and they will in turn support 1,300,000 people in Ukraine. The total sum of the grant support is UAH 18,000,000 or EUR 450,000.
⮚ Strengthening of CSO capacities in documenting war crimes. Within this grant competition, 22 organizations received support for UAH 11,000,000 or EUR 275,000. Since the beginning of the project implementation in February 2022, more than 700 war crimes have been documented.
⮚ Support to CSOs to strengthen their counteraction of propaganda and disinformation. 17 projects of civil society organizations will cover one million people on the territory of Ukraine and beyond (Poland, Germany, and Czech Republic). Projects of different formats: video, articles, exhibitions – will unveil facts and news about the current war, as well as historical events that were distorted by Russian propaganda.
The sub-awards were provided for:
● Legal aid
● Algorithm of reimbursement for the damaged and ruined housing
● Humanitarian and psychological aid to children and vulnerable groups of the population
● Equipment for shelters and hospitals
● Psychological support for veterans, change of stigmatizing attitude towards veterans
● Equipment for the maternity houses and first aid packages for the pregnant women
● Humanitarian aid on the de-occupied territories
● Organization of evacuation
● Specialized medical help for people with trauma of the spinal cord
● Access to services of employment, housing, education, and humanitarian aid delivery points
● Protection and advocacy of the rights of people with disabilities
● Documentation of the war crimes with the aim of the prosecuting of the guilty
● Refuting fakes and creation of quality content in the Ukrainian language
600 representatives of the CSOs participated in the webinars and received consultations on tax legislation and accounting in order to adapt to work in conditions of war. Video materials and the analytical information can be found on the landing page "Taxation challenges in times of war".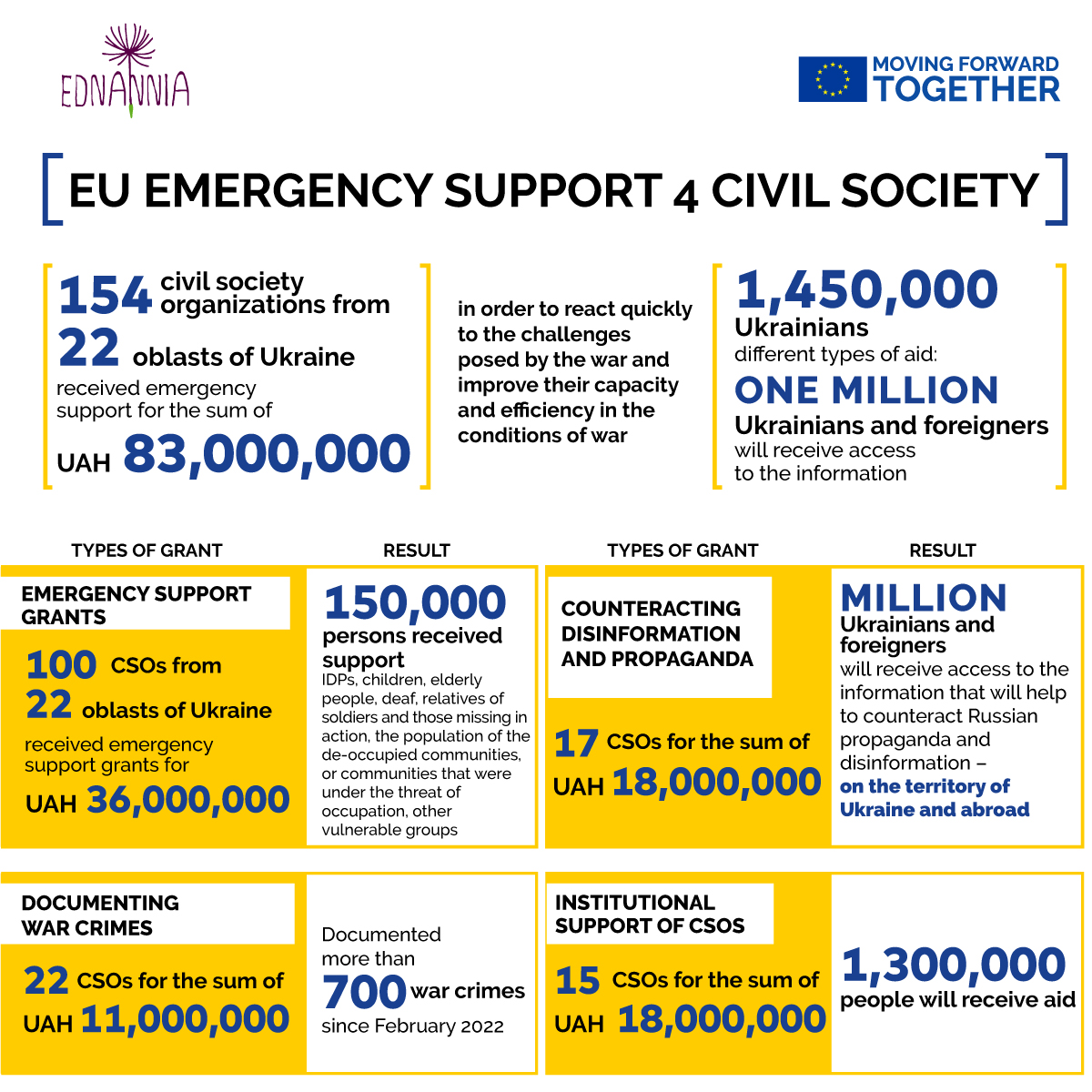 3. "People to people: the world saves the Ukrainian communities". This is a unique grant program, that was implemented due to the foreign donations of people from all over the world within the framework of the international fundraising initiative that ISAR Ednannia launched among foreigners after the beginning of a full-scale invasion of Ukraine by Russia.
All costs donated by the ordinary citizens of the other countries were directed towards the support of the local communities and people who found themselves in difficult life circumstances because of the war via the provision of the grants to Ukrainian civil society and charitable organizations. Every penny received from people was used to help affected Ukrainians, in order to improve their quality of life.
As a result of the joint efforts, it was raised USD 324,268.73, which was used to support 56 CSO projects. Totally, 546 applications were received.
These costs allowed communities to receive critical equipment and medicine for hospitals, construction and household equipment for the restoration of their homes and gardening, and assistance with employment.
We invite you to learn more details about each project using our interactive map here.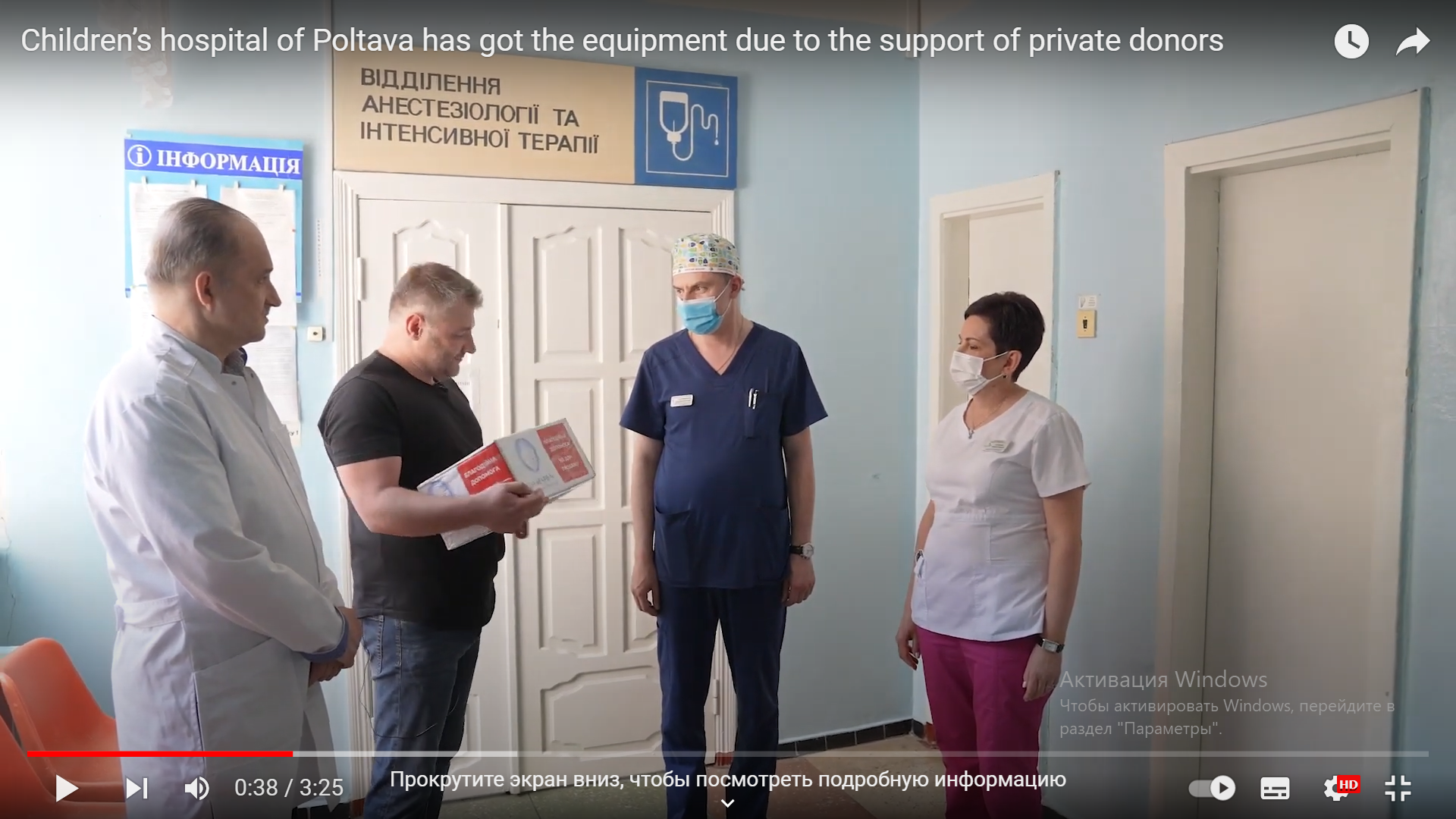 4. In order to restore and improve the work of displaced NGOs and civic activists ISAR Ednannia supported the creation of Anti-Crisis HUBs in Western regions of Ukraine within the USAID Ukraine Confidence Building Initiative (UCBI III). 5 HUBs became the focal points for 50 displaced NGOs and activists, promoted their possibilities and provided technical as well as capacity development possibilities for them. 900 activists took part in educational and socio-cultural events, which were arranged in the HUBs.
5. Emergency Support Project for the Community Foundations of Ukraine, financed by the Charles Stewart Mott Foundation, supports Community Foundations in their efforts to improve life in communities and enable local residents and internally displaced persons to live safe and dignified lives, even though the country is at war. In 2022, 23 projects in various cities of Ukraine were financed, including co-financing of grant competitions in communities, restoration of damaged housing and infrastructure, support of local businesses and much more.
Events of the year
April: we gathered activists in Warsaw for the international conference "War Aftermath: Reconsidering the Future of the Society" in order to discuss the challenges posed by war and to coordinate our actions.
162 participants - representatives of the civil society sector, 106 speakers, 28 panel sessions.
The Conference is organized by the Initiative Center to Support Social Action "Ednannia" (Kyiv, Ukraine) and the Foundation for the Development of the Education System (FRSE, Warsaw, Poland) with the financial support of the US Embassy in Ukraine and The Black Sea Trust for Regional Cooperation, A Project of the German Marshall Fund. Conference co-partners are USAID Ukraine Civil Society Sectoral Support Activity, European Union within the project "EU Emergency Support 4 Civil Society" and the OSCE Project Co-ordinator in Ukraine.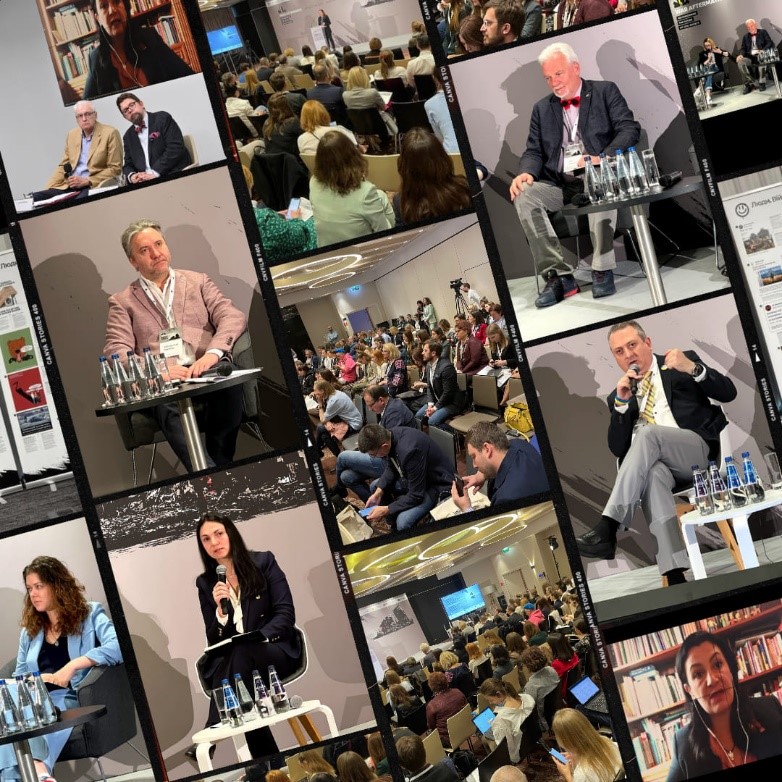 "War Aftermath: Rethinking the Future of Civil Society", Media day to explain Ukraine to the world via communication and enlightenment of international mass media about the strategic necessity of protection of Ukrainian sovereignty.
Arrangement and holding Media Day for both target audiences – Ukrainian journalists and International journalists from EU countries.
Arrange 2 sessions in an online format (1.5-hour each, one-by-one) with moderators and panelists for Ukrainian journalists.
Arrangement special webinar from CNN journalist for Ukrainian journalists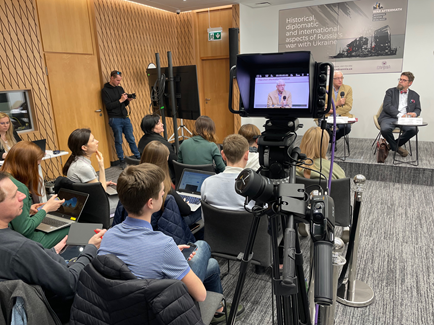 June: we gathered volunteers from all over the country for the "Summit of volunteer and humanitarian initiatives: paving the way to solving challenges together".
180 participants, 90 speakers, 12 events (panel discussions, roundtables, presentations). The Summit was organized in partnership with the Lviv Regional State Military Administration with the financial support of the USAID Ukraine Civil Society Sectoral Support Activity, the US Embassy to Ukraine, and the EU-funded Emergency Support 4 Civil Society Project.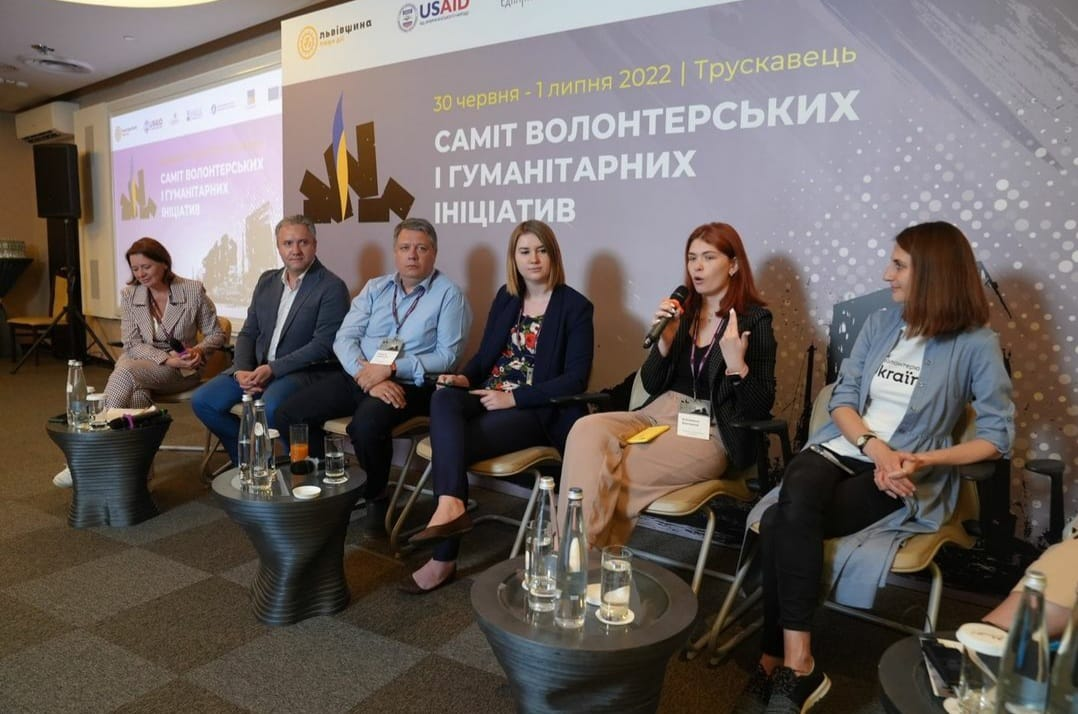 July: within the International Ukraine Recovery Conference (URC 2022) in Lugano, Ednannia held a civil society side event "Paving the way towards a successful and inclusive process of recovery of Ukraine", which was attended by high-level officials from Ukraine and abroad and civil society representatives. It allowed discussion of the recovery and modernization process of Ukraine and meaningful engagement of the civil society in this process.
The event was organized with the financial support of the USAID Ukraine Civil Society Sectoral Support Activity and the EU-funded Emergency Support 4 Civil Society Project.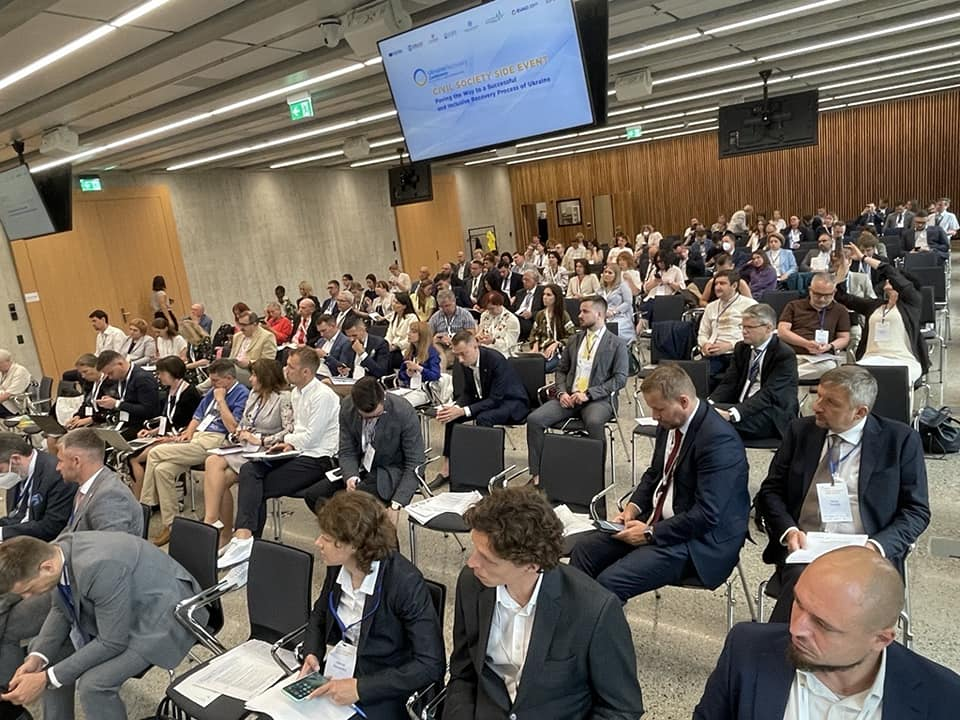 September: conducted Interactive session "Civil society navigator". It was held within the conference "From resilience towards rebuilding: key role of Ukrainian civil society", organized by the International Renaissance Foundation. Together with the leaders of the civil society sector, we created the document – a roadmap for civil society for different scenarios of future events in Ukraine. Results can be accessed here. The event was organized with the financial support of the USAID Ukraine Civil Society Sectoral Support Activity.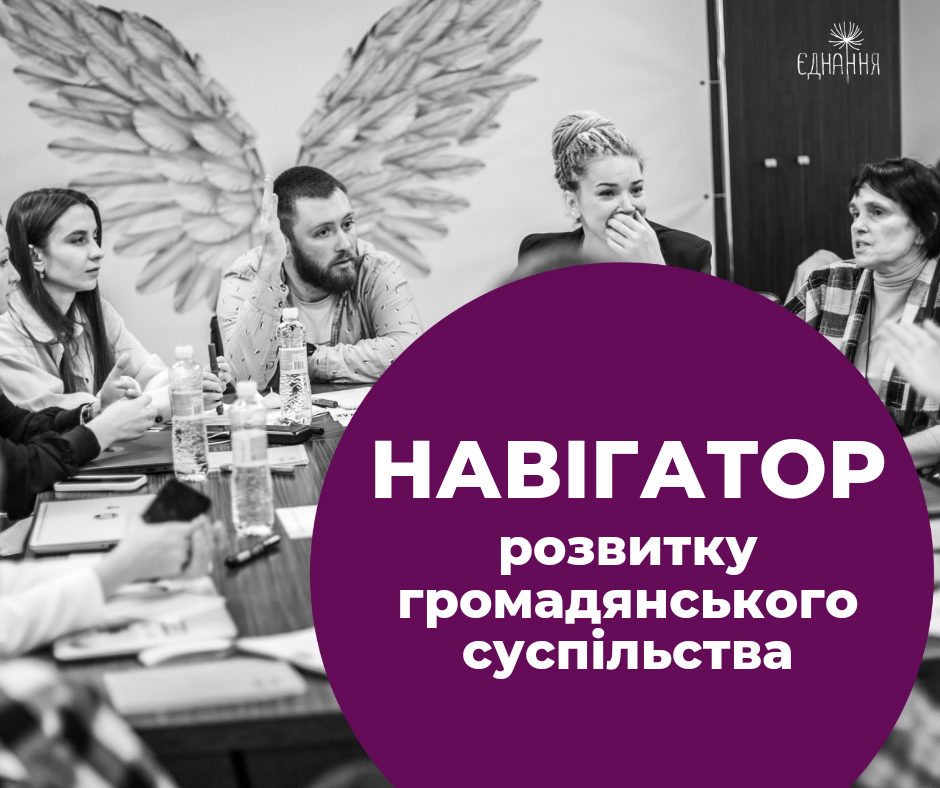 December: despite all threats and challenges we conducted the XI Annual Civil Society Development Forum. This year the Forum took place in Ukraine and Georgia and gathered 650 participants offline and 3,000 – online. 70 speakers, 4 simultaneous locations, 7 panel and interactive discussions, 8 educational workshops, 16 stories from the volunteers, 12 presentations by donors, 11 partner exhibitions, and presentations from social businesses – all of this organized in order to empower civil society organizations and to get inspired to continue working towards the victory.
The Forum has been made possible by the generous support of the American people through the United States Agency for International Development (USAID) as a part of its Ukraine Civil Society Sectoral Support Activity; with the financial support of the Ch.S.Mott Foundation; with support of European Union within the project "EU Emergency Support 4 Civil Society"; with the financial support of the United Nations Development Programme in Ukraine DIA Support Project, funded by the Government of Sweden and project "Civil Society for Enhanced Democracy and Human Rights in Ukraine", funded by the Ministry of Foreign Affairs of Denmark; with the financial support of the Association "IZ – Vielfalt, Dialog, Bildung"(Austria); with the financial support of the USAID/ENGAGE program.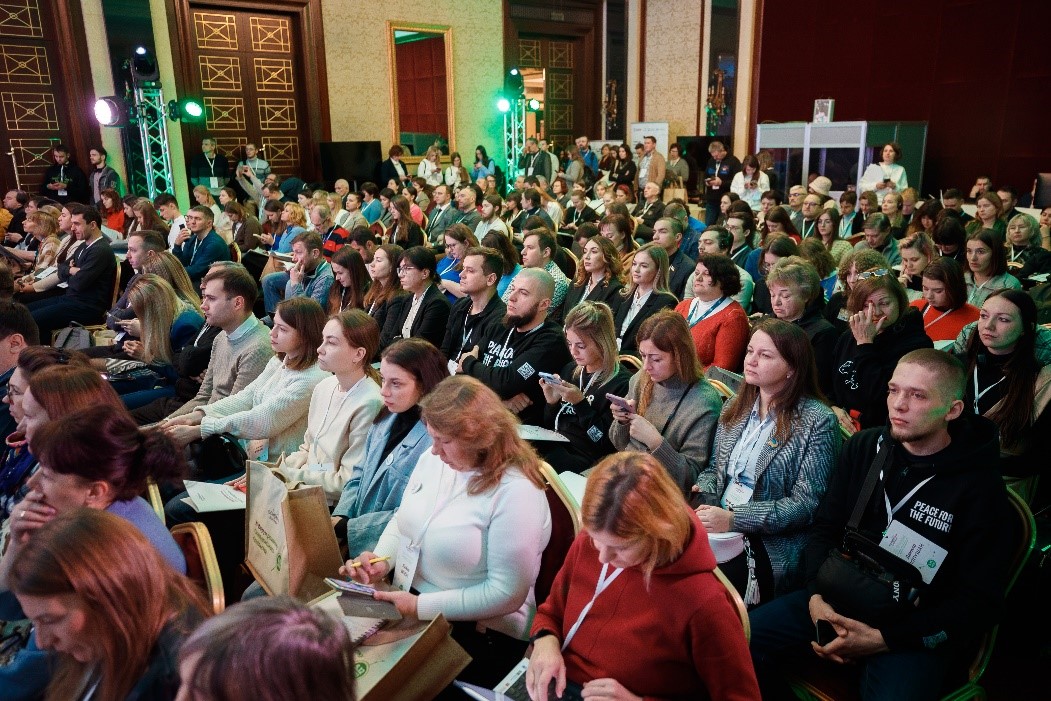 We are grateful to our partners, grant recipients, and international donors for collaboration, cooperation, and the opportunity to experiment together, find unusual solutions, grow together, and empower each other.
We are grateful to the Armed Forces of Ukraine and all the volunteers who are fighting for the future values of the whole free world.
We are continuing to develop civil society and going together into a victorious 2023!